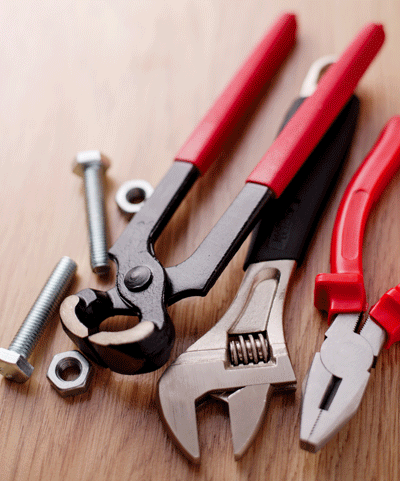 Company Profile
Drainage problem's are worse than an inconvenience, they are a health risk that all of us have faced, at least once.
Poor construction or obsolete materials are the cause of almost all drainage problems. They can occur anywhere in the system, from sinks to sewers, and cause countless problems.
It is not unusual for you to be, inadvertently, causing your own drainage woes, too. Finding a service company that you can trust is never easy; and finding a drainage company that provides affordable, professional service is no different.
---
---
A Little Background - Drainage Nottinghamshire
At Drainage Nottinghamshire, we are a family-owned business, managed by drainage specialists committed to providing solutions to affected homes in Nottinghamshire.
We come prepared with decades of experience, and have done just about everything in honing our skills to meet your drainage needs at commercial and privately owned properties.
We are experts in unblocking sinks, toilets and baths; unblocking and repairing blocked and damaged drain pipes; repairing damaged sewers or constructing new ones if necessary. All our technicians are fully certified for their respective duties and they are exceptionally trained in the art of excellent service delivery.
We use the latest technology, techniques and cost-effective methods to bring affordable, quick and long-lasting solutions to all your drainage problems. And, we are working tirelessly to discover fresh and better ways to increase your happiness.
Our Core Values - Drainage Nottinghamshire
Integrity, professionalism and true service form the core of our company. We still treat our customers like we are a small shop on the corner.
No matter how big we become, we will treat our customers with all the attention of a small, intimate operation. Classifications such as standard and premium services are not adopted at Drainage Nottinghamshire.
We render each service having it in mind that we are dealing with people and not customers; people who demand for the issues with their drainage to be treated promptly in a manner where there is no recurrence.
We understand the stress and frustration that can come with a blocked drain or damaged sewer system. We stop at no length to make sure that normal routine is restored within the shortest possible time.
Working With You To Fi Your Drainage System
We will always provide the best solution q not the easiest, or the most profitable for us q which is determined by a detailed inspection and analysis of the problem, before work begins.
During the course of running our business, we build relationships with many industry professionals, but our key partner is you- our customer.
The team at Drainage Nottinghamshire offers free advice and consultation on what you can do to keep your own drains flowing.
As part of the service, our technicians will give your tips for durability when they conclude repairs on your pipe works.
Every Drainage Nottinghamshire drainage service comes with a standard long-term guarantee, but we want to ensure that you enjoy the service for much longer.
---
Transparent Service Like No Other
There are no surprises with Drainage Nottinghamshire; we show you what we find when we inspect your drains. For every decision made about your drainage solutions, we give explanations for our reasons. We reveal our finished work as soon as we are done.
We pride ourselves on charging only for the work completed. We never charge you for call-outs, pre or post-service inspections, or quotes. This is not for strategic reasons. We do it because we care about you, and we feel a responsibility to offer the best service we can without cheating you.
We do not conceal anything behind gibberish, nor do your questions make us impatient. As professionals, we understand you deserve to know the cause of your drainage problems, so we work with as much transparency as possible.